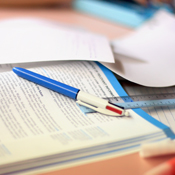 Croinchoill N S
Address:
Croinchill
Birr, Co Offaly
County:
Offaly
Province:
Leinster
Phone:
050920803
Email:
[email protected]
Rollnumber: 18267Q Enrolment Boys: 104 Ethos: Catholic Enrolment Girls: 91 Gender: All Mixed Enrolment Total: 195 Lang: English
Latitude: 53°4' 48.6" N Longitude: -7°53' 45.85" W
Principal:
MARY DOLAN
Croinchoill N S is the Primary Public School in the county of Offaly. The following school is the one thousand and six hundred and fourty second Education facility in the county area and it is on thirtieth ranking position in the local area arranged by pupils number. Now, enrolled are one hundred and ninety five pupils in seven classes, the number of boys and girls is similar. Compared to the average of the last six years, currently there are significantly more students studying here. Last year they had seven teachers and one part time teacher plus one other teacher ; having twenty students for a teacher. Compared to the last six years, according to the latest data the number of teachers hasn't changed significantly. There are seven normal classes in this public school.
It's an all age mixed education facility with English language. Easiest way to contact them is by their phone number 050920803 or by schools email address [email protected] In year 2011/2012 this schoolhouse was ruled by Mary Dolan. Other reports are available searching by this place Roll number: 18267Q . There are other similar schools in the region area for example: St Brendans Monastery - distance 1.8km, Mercy Primary School - distance 1.8km and S N An Cillin - distance 3.8km.
Map
Croinchoill N S Class size
Croinchoill N S Class size
| Year | Classes No. | Average size |
| --- | --- | --- |
| 2006 | 7 | 26 |
| 2007 | 7 | 28 |
| 2008 | 7 | 28 |
| 2009 | 8 | 25 |
| 2010 | 8 | 23 |
| 2011 | 7 | 28 |
Croinchoill N S Enrolment
Croinchoill N S Enrolment
| | | | |
| --- | --- | --- | --- |
| 1974 | 50 | 56 | 106 |
| 1975 | 0 | 0 | 114 |
| 1976 | 55 | 60 | 115 |
| 1977 | 50 | 57 | 107 |
| 1978 | 61 | 61 | 122 |
| 1979 | 65 | 64 | 129 |
| 1980 | 63 | 74 | 137 |
| 1981 | 52 | 70 | 122 |
| 1982 | 56 | 82 | 138 |
| 1983 | 56 | 88 | 144 |
| 1993 | 74 | 95 | 169 |
| 1994 | 74 | 91 | 165 |
| 1995 | 79 | 89 | 168 |
| 1996 | 83 | 81 | 164 |
| 1997 | 74 | 83 | 157 |
| 1998 | 81 | 84 | 165 |
| 1999 | 80 | 84 | 164 |
| 2000 | 85 | 87 | 172 |
| 2001 | 87 | 91 | 178 |
| 2002 | 94 | 97 | 191 |
| 2003 | 92 | 99 | 191 |
| 2004 | 91 | 96 | 187 |
| 2005 | 90 | 94 | 184 |
| 2006 | 90 | 102 | 192 |
| 2007 | 89 | 108 | 197 |
| 2008 | 92 | 115 | 207 |
| 2009 | 99 | 109 | 208 |
| 2010 | 93 | 106 | 199 |
| 2011 | 91 | 104 | 195 |
Croinchoill N S No. Classes by size
Croinchoill N S No. Classes by size
| | | | | | | | |
| --- | --- | --- | --- | --- | --- | --- | --- |
| 2006 | 0 | 0 | 2 | 3 | 2 | 0 | 0 |
| 2007 | 0 | 0 | 2 | 3 | 2 | 0 | 0 |
| 2008 | 0 | 0 | 2 | 3 | 2 | 0 | 0 |
| 2009 | 0 | 0 | 5 | 2 | 1 | 0 | 0 |
| 2010 | 0 | 2 | 3 | 3 | 0 | 0 | 0 |
| 2011 | 0 | 0 | 0 | 5 | 2 | 0 | 0 |
Croinchoill N S number of teachers
Croinchoill N S number of teachers
| | | | | | | |
| --- | --- | --- | --- | --- | --- | --- |
| 2006 | 7 | | 1 | 1 | 184 | 20 |
| 2007 | 7 | | 1 | 1 | 193 | 21 |
| 2008 | 7 | | 1 | 1 | 197 | 22 |
| 2009 | 8 | 1 | 0 | 1 | 197 | 20 |
| 2010 | 8 | 9 | 0 | 1 | 185 | 10 |
| 2011 | 7 | 1 | 1 | 1 | 195 | 20 |
image author: www.sxc.hu