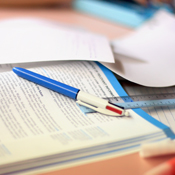 S N Bride Naofa
Address:
Sean Tallamh
Gaillimh
County:
Galway
Province:
Connacht
Phone:
091525052
Email:
[email protected]
Rollnumber: 17782E Enrolment Boys: 181 Ethos: Catholic Enrolment Girls: 133 Gender: All Mixed Enrolment Total: 314 Lang: English
Latitude: 53°16' 24.61" N Longitude: -9°4' 17.24" W
Principal:
DANIEL KEANE
S N Bride Naofa is the Primary Public School in the county of Galway. According to official data it is the nine hundred and fourty seventh School in the county area and according to official data on fourty fifth ranking position in the local area ranked by amount of pupils. At the moment, enrolled are three hundred and fourteen pupils in sixteen classes, there are more boys in this schoolhouse. Compared to the average of the last six years, according to the latest data there are significantly more pupils studying here. Last year this facility had sixteen teachers plus thirteen other teachers with ten pupils for a single teacher. Compared to the last six school years, according to the latest data the number of teachers hasn't changed significantly. There are nine small classes, six normal classes in this school.
It's an all age mixed education facility that teaches in the English language. Prefered way to contact them is by their telephone number 091525052 and by their email [email protected]. According to the latest data this education facility was managed by Daniel Keane. Current statistics can be found using this education facility Roll number: 17782E . There are other similar education facilities in the region area like: Scoil Aine - distance 0.6km, Dominican Convent - distance 0.7km and Scoil Croi Iosa - distance 0.8km.
Map
S N Bride Naofa Class size
S N Bride Naofa Class size
| Year | Classes No. | Average size |
| --- | --- | --- |
| 2006 | 18 | 15 |
| 2007 | 20 | 15 |
| 2008 | 20 | 14 |
| 2009 | 14 | 18 |
| 2010 | 14 | 18 |
| 2011 | 16 | 19 |
S N Bride Naofa Enrolment
S N Bride Naofa Enrolment
| | | | |
| --- | --- | --- | --- |
| 1975 | 0 | 0 | 332 |
| 1976 | 206 | 133 | 339 |
| 1977 | 226 | 128 | 354 |
| 1978 | 0 | 0 | 352 |
| 1979 | 244 | 141 | 385 |
| 1980 | 269 | 128 | 397 |
| 1981 | 284 | 131 | 415 |
| 1982 | 256 | 123 | 379 |
| 1983 | 250 | 112 | 362 |
| 1993 | 161 | 157 | 318 |
| 1994 | 150 | 166 | 316 |
| 1995 | 130 | 176 | 306 |
| 1996 | 126 | 163 | 289 |
| 1997 | 125 | 160 | 285 |
| 1998 | 110 | 154 | 264 |
| 1999 | 102 | 161 | 263 |
| 2000 | 94 | 152 | 246 |
| 2001 | 103 | 173 | 276 |
| 2002 | 114 | 175 | 289 |
| 2003 | 109 | 182 | 291 |
| 2004 | 118 | 207 | 325 |
| 2005 | 146 | 221 | 367 |
| 2006 | 148 | 217 | 365 |
| 2007 | 168 | 238 | 406 |
| 2008 | 159 | 226 | 385 |
| 2009 | 153 | 201 | 354 |
| 2010 | 143 | 200 | 343 |
| 2011 | 133 | 181 | 314 |
S N Bride Naofa No. Classes by size
S N Bride Naofa No. Classes by size
| | | | | | | | |
| --- | --- | --- | --- | --- | --- | --- | --- |
| 2006 | 0 | 13 | 2 | 0 | 0 | 0 | 0 |
| 2007 | 1 | 15 | 1 | 0 | 0 | 0 | 0 |
| 2008 | 1 | 12 | 3 | 0 | 0 | 0 | 0 |
| 2009 | 0 | 9 | 4 | 0 | 0 | 0 | 0 |
| 2010 | 0 | 11 | 1 | 1 | 0 | 0 | 0 |
| 2011 | 0 | 9 | 5 | 1 | 0 | 0 | 0 |
S N Bride Naofa number of teachers
S N Bride Naofa number of teachers
| | | | | | | |
| --- | --- | --- | --- | --- | --- | --- |
| 2006 | 18 | | 10 | 1 | 278 | 10 |
| 2007 | 20 | | 11 | 1 | 307 | 10 |
| 2008 | 20 | | 11 | 1 | 288 | 9 |
| 2009 | 14 | 15 | 0 | 1 | 255 | 9 |
| 2010 | 14 | 12 | 0 | 1 | 249 | 9 |
| 2011 | 16 | 13 | 0 | 1 | 303 | 10 |
image author: www.sxc.hu