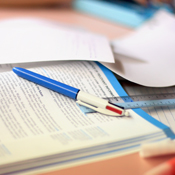 S N Fhursa
Address:
Nile Lodge
Gaillimhe
County:
Galway
Province:
Connacht
Phone:
091521840
Email:
[email protected]
Rollnumber: 16937C Enrolment Boys: 126 Ethos: Catholic Enrolment Girls: 123 Gender: All Mixed Enrolment Total: 249 Lang: All Irish
Latitude: 53°16' 8.68" N Longitude: -9°3' 58.75" W
Principal:
MAIRE C NI CHUINNEAGAIN
S N Fhursa is a Primary School in the district Galway. Available sources show is is the one thousand and two hundred and fortieth Public School in the district and the following school is on sixty fifth ranking position in the region ranked by number of students. Currently, attending the classes are two hundred and fourty nine students in nine classes, the number of boys and girls is similar. Compared to the average of the last six school years, currently there are the least pupils learning in this school. Last school year this facility had nine teachers plus two other teachers ; having twenty one pupils for one teacher. Compared to the last six school years, currently there are the least teachers teaching in this school. There are two small classes, seven normal classes in this school.
It's an all age mixed school that teaches in the Irish language. Prefered way to contact them is by their phone number 091521840 or by schools email address [email protected]. Lately this school was administrated by Maire C Ni Chuinneagain. Current reports and stats are available using this institution Roll number: 16937C . There are multiple similar schools in the region area like: S N Iognaid - distance 0.4km, S N Brighde - distance 3.6km and Gaelscoil Dara - distance 4.7km.
Map
S N Fhursa Class size
S N Fhursa Class size
| Year | Classes No. | Average size |
| --- | --- | --- |
| 2006 | 10 | 27 |
| 2007 | 10 | 26 |
| 2008 | 10 | 27 |
| 2009 | 10 | 26 |
| 2010 | 10 | 25 |
| 2011 | 9 | 28 |
S N Fhursa Enrolment
S N Fhursa Enrolment
| | | | |
| --- | --- | --- | --- |
| 1975 | 0 | 0 | 252 |
| 1976 | 170 | 81 | 251 |
| 1977 | 178 | 76 | 254 |
| 1978 | 0 | 0 | 248 |
| 1979 | 189 | 65 | 254 |
| 1980 | 200 | 77 | 277 |
| 1981 | 205 | 75 | 280 |
| 1982 | 215 | 87 | 302 |
| 1983 | 228 | 70 | 298 |
| 1993 | 156 | 172 | 328 |
| 1994 | 148 | 163 | 311 |
| 1995 | 146 | 166 | 312 |
| 1996 | 137 | 171 | 308 |
| 1997 | 141 | 163 | 304 |
| 1998 | 145 | 160 | 305 |
| 1999 | 147 | 155 | 302 |
| 2000 | 135 | 142 | 277 |
| 2001 | 138 | 138 | 276 |
| 2002 | 137 | 135 | 272 |
| 2003 | 134 | 129 | 263 |
| 2004 | 134 | 129 | 263 |
| 2005 | 140 | 134 | 274 |
| 2006 | 139 | 132 | 271 |
| 2007 | 132 | 131 | 263 |
| 2008 | 135 | 130 | 265 |
| 2009 | 134 | 125 | 259 |
| 2010 | 130 | 124 | 254 |
| 2011 | 123 | 126 | 249 |
S N Fhursa No. Classes by size
S N Fhursa No. Classes by size
| | | | | | | | |
| --- | --- | --- | --- | --- | --- | --- | --- |
| 2006 | 0 | 0 | 3 | 4 | 3 | 0 | 0 |
| 2007 | 0 | 0 | 4 | 3 | 3 | 0 | 0 |
| 2008 | 0 | 0 | 5 | 2 | 3 | 0 | 0 |
| 2009 | 0 | 1 | 4 | 2 | 3 | 0 | 0 |
| 2010 | 0 | 2 | 3 | 2 | 2 | 1 | 0 |
| 2011 | 0 | 2 | 0 | 4 | 3 | 0 | 0 |
S N Fhursa number of teachers
S N Fhursa number of teachers
| | | | | | | |
| --- | --- | --- | --- | --- | --- | --- |
| 2006 | 10 | | 2 | 1 | 271 | 21 |
| 2007 | 10 | | 2 | 1 | 263 | 20 |
| 2008 | 10 | | 2 | 1 | 265 | 20 |
| 2009 | 10 | 2 | 0 | 1 | 259 | 20 |
| 2010 | 10 | 2 | 0 | 1 | 254 | 20 |
| 2011 | 9 | 2 | 0 | 1 | 249 | 21 |
image author: www.sxc.hu