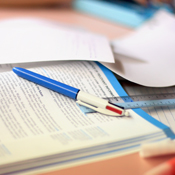 Scoil Croi Iosa
Address:
Presentation Road
Galway
County:
Galway
Province:
Connacht
Phone:
091525904
Email:
[email protected]
Rollnumber: 01013N Enrolment Boys: 26 Ethos: Catholic Enrolment Girls: 65 Gender: Senior Girls/Infant Mixed Enrolment Total: 91 Lang: English
Latitude: 53°16' 27.14" N Longitude: -9°3' 44.96" W
Principal:
COLIN THOMAS BARRY
Scoil Croi Iosa is a Primary Public School in the region of Galway. Our sources indicate it is the two thousand and six hundred and twenty seventh School in the region and according to official data on one hundred and fourty third ranking position in its county arranged by pupils number. This year there are ninety one pupils in five classes, there are mostly girls in this institution. Compared to the average of the last six years, now there are significantly fewer pupils learning in this school. Last school year this school had five teachers plus six other teachers and an average of eight students for a single teacher. Compared to the last six school years, nowadays there are the least teachers working in this school. There are three small classes, two normal classes in this public school.
It's an Senior girls and infant mixed education facility with English language. Easiest way to contact them is by their telephone: 091525904 or by their email address [email protected] . In year 2011/2012 this schoolhouse was administrated by Colin Thomas Barry. More data are available using this institution Roll number: 01013N . There are other similar schools in the neighborhoods for instance: S N Padraic Naofa - distance 0.6km, Scoil An Linbh Iosa - distance 0.8km and S N Bride Naofa - distance 0.8km.
Map
Scoil Croi Iosa Class size
Scoil Croi Iosa Class size
| Year | Classes No. | Average size |
| --- | --- | --- |
| 2006 | 8 | 17 |
| 2007 | 9 | 15 |
| 2008 | 9 | 14 |
| 2009 | 8 | 13 |
| 2010 | 7 | 13 |
| 2011 | 5 | 18 |
Scoil Croi Iosa Enrolment
Scoil Croi Iosa Enrolment
| | | | |
| --- | --- | --- | --- |
| 1975 | 0 | 0 | 534 |
| 1977 | 432 | 148 | 580 |
| 1980 | 360 | 123 | 483 |
| 1981 | 369 | 152 | 521 |
| 1982 | 367 | 134 | 501 |
| 1983 | 350 | 119 | 469 |
| 1993 | 220 | 67 | 287 |
| 1994 | 182 | 46 | 228 |
| 1995 | 175 | 51 | 226 |
| 1996 | 169 | 40 | 209 |
| 1997 | 161 | 43 | 204 |
| 1998 | 145 | 33 | 178 |
| 1999 | 123 | 20 | 143 |
| 2000 | 124 | 18 | 142 |
| 2001 | 125 | 29 | 154 |
| 2002 | 102 | 37 | 139 |
| 2003 | 96 | 32 | 128 |
| 2004 | 98 | 33 | 131 |
| 2005 | 116 | 42 | 158 |
| 2006 | 117 | 52 | 169 |
| 2007 | 112 | 56 | 168 |
| 2008 | 100 | 56 | 156 |
| 2009 | 87 | 42 | 129 |
| 2010 | 74 | 34 | 108 |
| 2011 | 65 | 26 | 91 |
Scoil Croi Iosa No. Classes by size
Scoil Croi Iosa No. Classes by size
| | | | | | | | |
| --- | --- | --- | --- | --- | --- | --- | --- |
| 2006 | 0 | 7 | 1 | 0 | 0 | 0 | 0 |
| 2007 | 0 | 8 | 0 | 0 | 0 | 0 | 0 |
| 2008 | 1 | 7 | 0 | 0 | 0 | 0 | 0 |
| 2009 | 1 | 6 | 0 | 0 | 0 | 0 | 0 |
| 2010 | 2 | 4 | 0 | 0 | 0 | 0 | 0 |
| 2011 | 0 | 3 | 2 | 0 | 0 | 0 | 0 |
Scoil Croi Iosa number of teachers
Scoil Croi Iosa number of teachers
| | | | | | | |
| --- | --- | --- | --- | --- | --- | --- |
| 2006 | 8 | | 6 | 1 | 137 | 9 |
| 2007 | 9 | | 7 | 1 | 135 | 8 |
| 2008 | 9 | | 6 | 1 | 129 | 8 |
| 2009 | 8 | 6 | 0 | 1 | 106 | 7 |
| 2010 | 7 | 5 | 0 | 1 | 88 | 7 |
| 2011 | 5 | 6 | 0 | 1 | 91 | 8 |
image author: www.sxc.hu