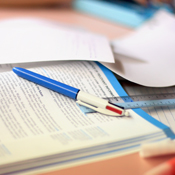 S N Padraic Naofa
Address:
Sraid Lombard
Gaillimh
County:
Galway
Province:
Connacht
Phone:
091568707
Email:
[email protected]
Rollnumber: 17784I Enrolment Boys: 284 Ethos: Catholic Gender: All Boys Enrolment Total: 284 Lang: English
Latitude: 53°16' 20.15" N Longitude: -9°3' 19.37" W
Principal:
NOLLAIG O CUINNEAGAN
S N Padraic Naofa is a Primary Public School in the district Galway. It's the one thousand and seventy eighth Education facility in the district and according to official data on fiftieth place in the local area counted by number of students. At the moment, attending the classes are two hundred and eighty four students in eleven classes, only boys are allowed in this school. Compared to the average of the last six years, currently there are the least pupils studying here. Last school year this facility had eleven teachers plus six other teachers ; having sixteen pupils for a single teacher. Compared to the last six school years, now the number of teachers hasn't changed significantly. There are eleven normal classes in this education facility.
It's an all age boys education facility teaching in the English language. The best way to contact them is by their telephone number 091568707 or by their email box [email protected] . Lately this school was ruled by Nollaig O Cuinneagan. Additional data can be found using this school Roll number: 17784I . There are multiple similar schools in the local area like: Scoil An Linbh Iosa - distance 0.4km, Niochlas N S - distance 0.6km and Scoil Croi Iosa - distance 0.6km.
Map
S N Padraic Naofa Class size
S N Padraic Naofa Class size
| Year | Classes No. | Average size |
| --- | --- | --- |
| 2006 | 11 | 27 |
| 2007 | 11 | 28 |
| 2008 | 12 | 26 |
| 2009 | 12 | 26 |
| 2010 | 12 | 24 |
| 2011 | 11 | 26 |
S N Padraic Naofa Enrolment
S N Padraic Naofa Enrolment
| | | | |
| --- | --- | --- | --- |
| 1975 | 0 | 0 | 641 |
| 1976 | 0 | 620 | 620 |
| 1977 | 0 | 605 | 605 |
| 1978 | 0 | 0 | 593 |
| 1979 | 0 | 645 | 645 |
| 1980 | 0 | 697 | 697 |
| 1981 | 0 | 704 | 704 |
| 1982 | 0 | 682 | 682 |
| 1983 | 0 | 690 | 690 |
| 1993 | 0 | 583 | 583 |
| 1994 | 0 | 514 | 514 |
| 1995 | 0 | 452 | 452 |
| 1996 | 0 | 405 | 405 |
| 1997 | 0 | 373 | 373 |
| 1998 | 0 | 345 | 345 |
| 1999 | 0 | 296 | 296 |
| 2000 | 0 | 276 | 276 |
| 2001 | 0 | 252 | 252 |
| 2002 | 0 | 255 | 255 |
| 2003 | 0 | 270 | 270 |
| 2004 | 0 | 284 | 284 |
| 2005 | 0 | 299 | 299 |
| 2006 | 0 | 300 | 300 |
| 2007 | 0 | 321 | 321 |
| 2008 | 0 | 319 | 319 |
| 2009 | 0 | 314 | 314 |
| 2010 | 0 | 295 | 295 |
| 2011 | 0 | 284 | 284 |
S N Padraic Naofa No. Classes by size
S N Padraic Naofa No. Classes by size
| | | | | | | | |
| --- | --- | --- | --- | --- | --- | --- | --- |
| 2006 | 0 | 3 | 0 | 2 | 6 | 0 | 0 |
| 2007 | 0 | 0 | 3 | 3 | 5 | 0 | 0 |
| 2008 | 0 | 3 | 1 | 2 | 6 | 0 | 0 |
| 2009 | 0 | 3 | 2 | 4 | 2 | 1 | 0 |
| 2010 | 0 | 1 | 5 | 6 | 0 | 0 | 0 |
| 2011 | 0 | 0 | 4 | 5 | 2 | 0 | 0 |
S N Padraic Naofa number of teachers
S N Padraic Naofa number of teachers
| | | | | | | |
| --- | --- | --- | --- | --- | --- | --- |
| 2006 | 11 | | 3 | 1 | 292 | 19 |
| 2007 | 11 | | 3 | 1 | 312 | 21 |
| 2008 | 12 | | 4 | 1 | 311 | 18 |
| 2009 | 12 | 4 | 1 | 1 | 308 | 17 |
| 2010 | 12 | 6 | 0 | 1 | 286 | 15 |
| 2011 | 11 | 6 | 0 | 1 | 284 | 16 |
image author: www.sxc.hu