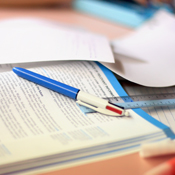 St Marys N S
Address:
Irishtown
Clonmel, Co Tipperary
County:
Tipperary
Province:
Munster
Phone:
05221594
Email:
[email protected]
Rollnumber: 16728Q Enrolment Boys: 180 Ethos: Catholic Gender: All Boys Enrolment Total: 180 Lang: English
Latitude: 52°21' 8.92" N Longitude: -7°42' 43.58" W
Principal:
JAMES J RYAN
St Marys N S is the Primary Public School in the county Tipperary. Our sources indicate it is the one thousand and seven hundred and fourty sixth Public School in the county and our sources indicate on fifty eighth ranking position in the county counted by pupils number. Currently there are one hundred and eighty students in seven classes, only boys are allowed in this facility. Compared to the average of the last six years, currently there are more pupils learning in this school. Last year they had seven teachers plus six other teachers ; having thirteen pupils for a teacher. Compared to the last six years, now there are the most teachers working in this school. There are two small classes, five normal classes in this education facility.
It's an all age boys school with English language. The best way to contact is by their telephone number 05221594 and by their email address [email protected] Lately this schoolhouse was ruled by James J Ryan. Additional stats can be found using this schoolhouse Roll number: 16728Q . There are other similar schoolhouses in the region area like: S N Muire Na Naingeal - distance 0.7km, Presentation Primary School - distance 0.7km and St Oliver Plunketts Ns - distance 1km.
Map
St Marys N S Class size
St Marys N S Class size
| Year | Classes No. | Average size |
| --- | --- | --- |
| 2006 | 7 | 25 |
| 2007 | 7 | 26 |
| 2008 | 7 | 25 |
| 2009 | 7 | 26 |
| 2010 | 7 | 25 |
| 2011 | 7 | 26 |
St Marys N S Enrolment
St Marys N S Enrolment
| | | | |
| --- | --- | --- | --- |
| 1974 | 0 | 334 | 334 |
| 1976 | 0 | 332 | 332 |
| 1982 | 0 | 348 | 348 |
| 1983 | 0 | 326 | 326 |
| 1993 | 0 | 269 | 269 |
| 1994 | 0 | 279 | 279 |
| 1995 | 0 | 264 | 264 |
| 1996 | 0 | 254 | 254 |
| 1997 | 0 | 241 | 241 |
| 1998 | 0 | 220 | 220 |
| 1999 | 0 | 205 | 205 |
| 2000 | 0 | 179 | 179 |
| 2001 | 0 | 164 | 164 |
| 2002 | 0 | 156 | 156 |
| 2003 | 0 | 154 | 154 |
| 2004 | 0 | 170 | 170 |
| 2005 | 0 | 175 | 175 |
| 2006 | 0 | 178 | 178 |
| 2007 | 0 | 181 | 181 |
| 2008 | 0 | 178 | 178 |
| 2009 | 0 | 179 | 179 |
| 2010 | 0 | 177 | 177 |
| 2011 | 0 | 180 | 180 |
St Marys N S No. Classes by size
St Marys N S No. Classes by size
| | | | | | | | |
| --- | --- | --- | --- | --- | --- | --- | --- |
| 2006 | 0 | 1 | 2 | 3 | 1 | 0 | 0 |
| 2007 | 0 | 1 | 1 | 4 | 1 | 0 | 0 |
| 2008 | 0 | 0 | 2 | 4 | 1 | 0 | 0 |
| 2009 | 0 | 0 | 2 | 5 | 0 | 0 | 0 |
| 2010 | 0 | 2 | 0 | 4 | 1 | 0 | 0 |
| 2011 | 0 | 2 | 0 | 3 | 2 | 0 | 0 |
St Marys N S number of teachers
St Marys N S number of teachers
| | | | | | | |
| --- | --- | --- | --- | --- | --- | --- |
| 2006 | 7 | | 4 | 1 | 178 | 15 |
| 2007 | 7 | | 4 | 1 | 181 | 15 |
| 2008 | 7 | | 5 | 1 | 178 | 14 |
| 2009 | 7 | 5 | 0 | 1 | 179 | 14 |
| 2010 | 7 | 5 | 0 | 1 | 177 | 14 |
| 2011 | 7 | 6 | 0 | 1 | 180 | 13 |
image author: www.sxc.hu