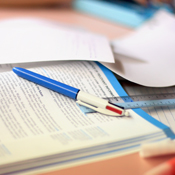 St Peter And Paul
Address:
Clonmel
Co Tipperary
County:
Tipperary
Province:
Munster
Phone:
05221964
Email:
[email protected]
Rollnumber: 16729S Enrolment Boys: 286 Ethos: Catholic Gender: All Boys Enrolment Total: 286 Lang: English
Latitude: 52°21' 24.21" N Longitude: -7°42' 1.8" W
Principal:
MR SEAN OHICI
St Peter And Paul is a Primary Education facility in the county area of Tipperary. The following school is the one thousand and sixty sixth Education facility in the county area and available sources show on thirty third position in the area counted by number of learners. This year the school has two hundred and eighty six pupils in ten classes, only boys are allowed in this institution. Compared to the last six years, nowadays there are the most students studying here. Last year this schoolhouse had ten teachers plus six other teachers ; having seventeen students for a single teacher. Compared to the last six school years, this year the number of teachers hasn't changed significantly. There are two small classes, six normal classes, and two big classes in this public school.
It's an all age boys school that teaches in the English language. The best way to contact is by their telephone: 05221964 or by their email [email protected] In year 2011/2012 this education facility was administrated by Mr Sean Ohici. Current data are available using this schoolhouse Roll number: 16729S . There are many other similar education facilities in the neighborhoods starting with: S N Muire Na Naingeal - distance 0.4km, St Marys N S - distance 1.1km and St Oliver Plunketts Ns - distance 1.4km.
Map
St Peter And Paul Class size
St Peter And Paul Class size
| Year | Classes No. | Average size |
| --- | --- | --- |
| 2006 | 10 | 28 |
| 2007 | 10 | 27 |
| 2008 | 10 | 27 |
| 2009 | 10 | 28 |
| 2010 | 11 | 25 |
| 2011 | 10 | 29 |
St Peter And Paul Enrolment
St Peter And Paul Enrolment
| | | | |
| --- | --- | --- | --- |
| 1974 | 0 | 762 | 762 |
| 1976 | 0 | 776 | 776 |
| 1982 | 0 | 712 | 712 |
| 1983 | 0 | 656 | 656 |
| 1993 | 0 | 519 | 519 |
| 1994 | 0 | 465 | 465 |
| 1995 | 0 | 428 | 428 |
| 1996 | 0 | 415 | 415 |
| 1997 | 0 | 393 | 393 |
| 1998 | 0 | 378 | 378 |
| 1999 | 0 | 360 | 360 |
| 2000 | 0 | 345 | 345 |
| 2001 | 0 | 330 | 330 |
| 2002 | 0 | 303 | 303 |
| 2003 | 0 | 286 | 286 |
| 2004 | 0 | 260 | 260 |
| 2005 | 0 | 274 | 274 |
| 2006 | 0 | 275 | 275 |
| 2007 | 0 | 275 | 275 |
| 2008 | 0 | 275 | 275 |
| 2009 | 0 | 288 | 288 |
| 2010 | 0 | 278 | 278 |
| 2011 | 0 | 286 | 286 |
St Peter And Paul No. Classes by size
St Peter And Paul No. Classes by size
| | | | | | | | |
| --- | --- | --- | --- | --- | --- | --- | --- |
| 2006 | 0 | 1 | 3 | 1 | 3 | 2 | 0 |
| 2007 | 0 | 0 | 5 | 1 | 2 | 2 | 0 |
| 2008 | 0 | 0 | 5 | 1 | 4 | 0 | 0 |
| 2009 | 0 | 0 | 3 | 3 | 4 | 0 | 0 |
| 2010 | 0 | 4 | 1 | 2 | 4 | 0 | 0 |
| 2011 | 0 | 2 | 1 | 2 | 3 | 2 | 0 |
St Peter And Paul number of teachers
St Peter And Paul number of teachers
| | | | | | | |
| --- | --- | --- | --- | --- | --- | --- |
| 2006 | 10 | | 5 | 1 | 275 | 17 |
| 2007 | 10 | | 5 | 1 | 271 | 17 |
| 2008 | 10 | | 6 | 1 | 270 | 16 |
| 2009 | 10 | 6 | 0 | 1 | 282 | 17 |
| 2010 | 11 | 6 | 0 | 1 | 272 | 15 |
| 2011 | 10 | 6 | 0 | 1 | 286 | 17 |
image author: www.sxc.hu